Find us on your favourite booking engines! We are also on Tablet and Mr. and Mrs. Smith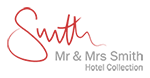 A hotel in the Smith collection not only has to have an unmatched ambience and hit the right style notes, it has to tick our 'certain something' box: the welcome should be warm, without fuss or formality; rooms should be seductive and supplied with thoughtful extras; drinks must be perfectly mixed and dinners delicious; and, crucially, the stay must be memorable for all the right reasons.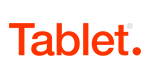 Tablet is everything you need for unforgettable travel experiences: all the hotels that matter, effortless online booking at the lowest available prices, and live, dependable customer service — you bring a hunger for experience and a taste for the unusual, and Tablet takes care of the rest.